Quality
QUALITY ASSURANCE SIGNOFF
The factory inspects and signs off every chassis before it commences its journey down the production line and at each stage of the process. From flooring, walls and roof construction, furniture positioning, electrical, gas and plumbing systems, external cladding and all the other processes, our quality team checks and signs off each process before the caravan proceeds to the next stage of manufacture.
The final factory Quality Assurance check is vital and proper attention is paid to ensuring each item is checked off our comprehensive checklist after the caravan is cleaned internally. Each caravan is weighed and sprayed for 30 minutes in our high-pressure water leak test facility.
Our Warranty and Technical division perform a final "white glove" check independent of the factory before they authorise the caravan for dispatch.
PREPARATION FOR SALE
We have a quality checklist for checking the caravan onto a truck for transport; the dealership is then required to use the same checklist to receive the caravan. Each dealer will perform an extensive pre-delivery on the caravan in accordance with Crusaders PDI checklist to ensure everything is in working order.
FINAL STAGE
The final stage is one you will experience when you are shown the operation of your new caravan and complete the Customer Delivery Advice Checklist. Each customer handover takes between 2 to 4 hours depending on the model and the caravanning experience of the customer.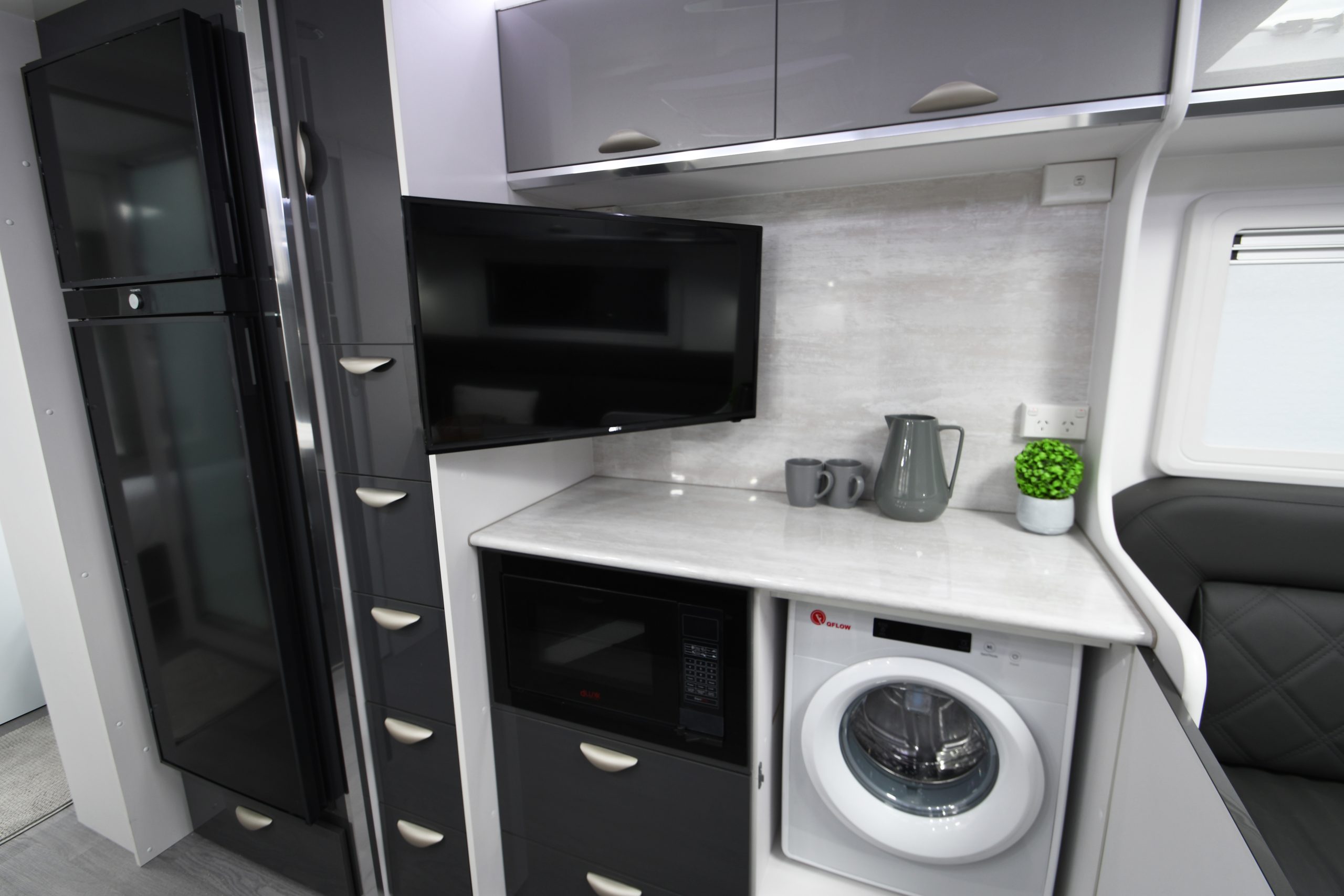 Suppliers
All our suppliers are vetted to ensure they have excellent quality control systems in place and all components are checked on arrival at the factory with particular focus on the chassis.